Snow Bengal Kittens
Koty Katz Bengals : Snow Bengal Kittens
We can all agree that kittens are one of the cutest things ever.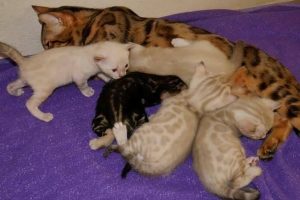 Koty Katz Bengals about Snow Bengal Kittens. Male or Female, seal link point, seal mink rosetted bengal. This page has a lot of wonderful examples of some of our previous litters. Bengal cats & kittens on this page are not always going to be available, & pictures are provided for example purposes only. Please see our page of available Bengal Kittens for any interest.
Koty Katz Bengals : About Snow Bengal Kittens
Snow Bengals will come in three different varieties/colors. The first, & most common is the re is the seal lynx point. The Seal Lynx Point Bengal has the most amazingly beautiful blue eyes. Next is the Seal Mink Bengal Kitten, whose color development will change as it ages. From birth they are almost completely white, by 5 months old the Bengal Kitten will start to develop patterns on it's legs, & finally by 2 years old will fully develop the wonderful grey patterns on it's snow white fur. Last of the Snow Bengals is the Seal Mink. The Seal Mink often exhibits beautiful aqua colored eyes, however the Seal Mink Bengal can also have green eyes. The background colors and patterns of the Seal Mink will be ivory, cream, or light tan and markings will be various shades.
Koty Katz Bengals : Other Bengal Kitten Considerations
In addition to the above listed colors & patterns, Koty Katz also offers other colors & patterns such as Spotted, Marble, Browns, & Silvers. Charcoal Bengals are currently being introduced, having a darker pattern. To find out about other colors, & choosing a Bengal Kitten, please visit our available bengal information page choosing your Bengal Kitten.
Please sign up for our facebook page for up to minute updates, announcements, exclusive photos & videos. We always post updates on available kittens on both our website & facebook.
Thank you for visiting our website, & viewing our Bengal Kittens, & Bengal Kittens for Sale.
KotyKatz Bengals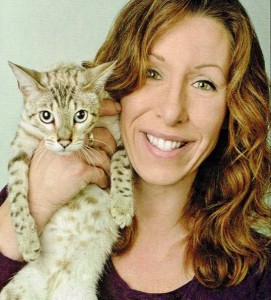 Tari Kotewicz, Bengal Breeder
Stow, Ohio44224
(330) 431-2536
[email protected]
KotyKatz Bengals Home Page:
KotyKatz.com
Snow Bengal Kittens for Sale in Ohio