Diva – Silver Marble Bengal Kitten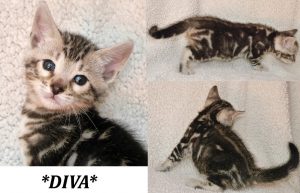 Diva is a gorgeous silver marble Bengal kitten with no tarnish.
She will have her mom's beautiful face.
She has already started to show her love for adventure!
Pictured to the left at 4 weeks.
Pictured below at 3 weeks.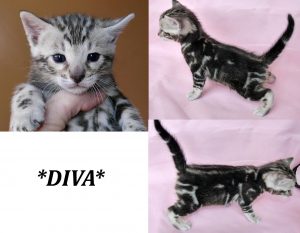 Here, this sweet little silver marble Bengal girl is pictured at 1 week.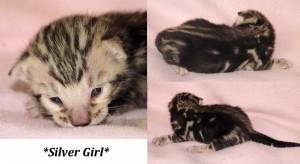 If you would like to receive updates on this or any of our other kittens, or if you have any questions please feel free to contact me about being placed on our notification list at [email protected].