GRC PouncingPaws Abbymya of KotyKatz
Seal Lynx Point (Snow) Bengal Queen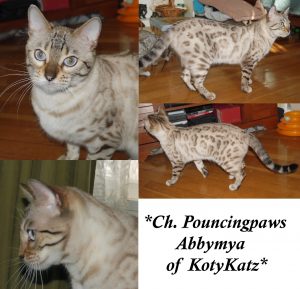 This gorgeous girl comes to us from Pouncing Paws Bengals! Thank you so much to my friend Amy!! Abby has beautiful structure, great profile, nice clear coat, and very nice dark bold markings. Her personality is very loving and sweet. Abby carries the genetics to produce charcoal when paired with our boys. She will also produce brown, seal lynx, blue (dilute) and silver babies in both patterns, spotted and marble.
Abby is the recent winner of the 2019 Best Seal Spotted Lynx (Tabby) Point Bengal of the Year from TICA!
Let me introduce myself to you! Click here to catch a glimpse of my personality!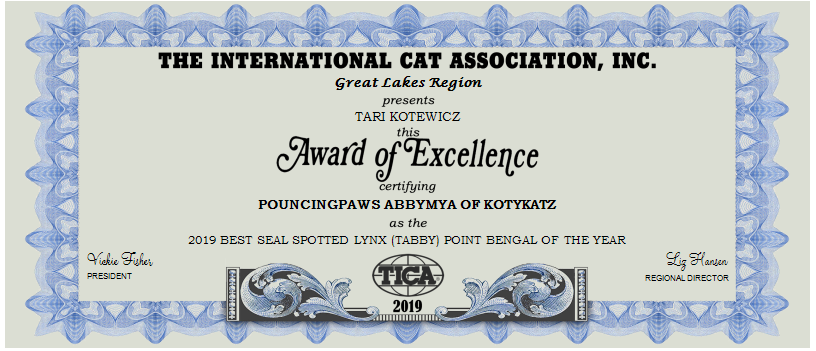 HCM: Negative 9/16/20                 PK-def : N/N            PRA : N/N
If you'd like to see Abby's pedigree, please click here.
Join us for a short video to showcase Abby's personality!
Newsletter
If you would like to receive updates on this or any of our other kittens, please sign up to be added to our newsletter and notification list. If you have any questions please feel free to contact us.