WitchingHour Aradia of KotyKatz
Brown Spotted F3 Bengal Queen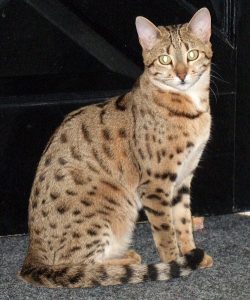 We sure miss this girl! Aradia was in our breeding program but retired quite young due to complications. She has a wonderful personality and is so beautiful with that smaller spotting on her golden coat.
If you'd like to see Aradia's pedigree, please click here.
Newsletter
If you would like to receive updates on this or any of our other kittens, please sign up to be added to our newsletter and notification list. If you have any questions please feel free to contact us.