Autumnrain Yuii of KotyKatz
Charcoal Seal Lynx Point (Snow) Bengal Queen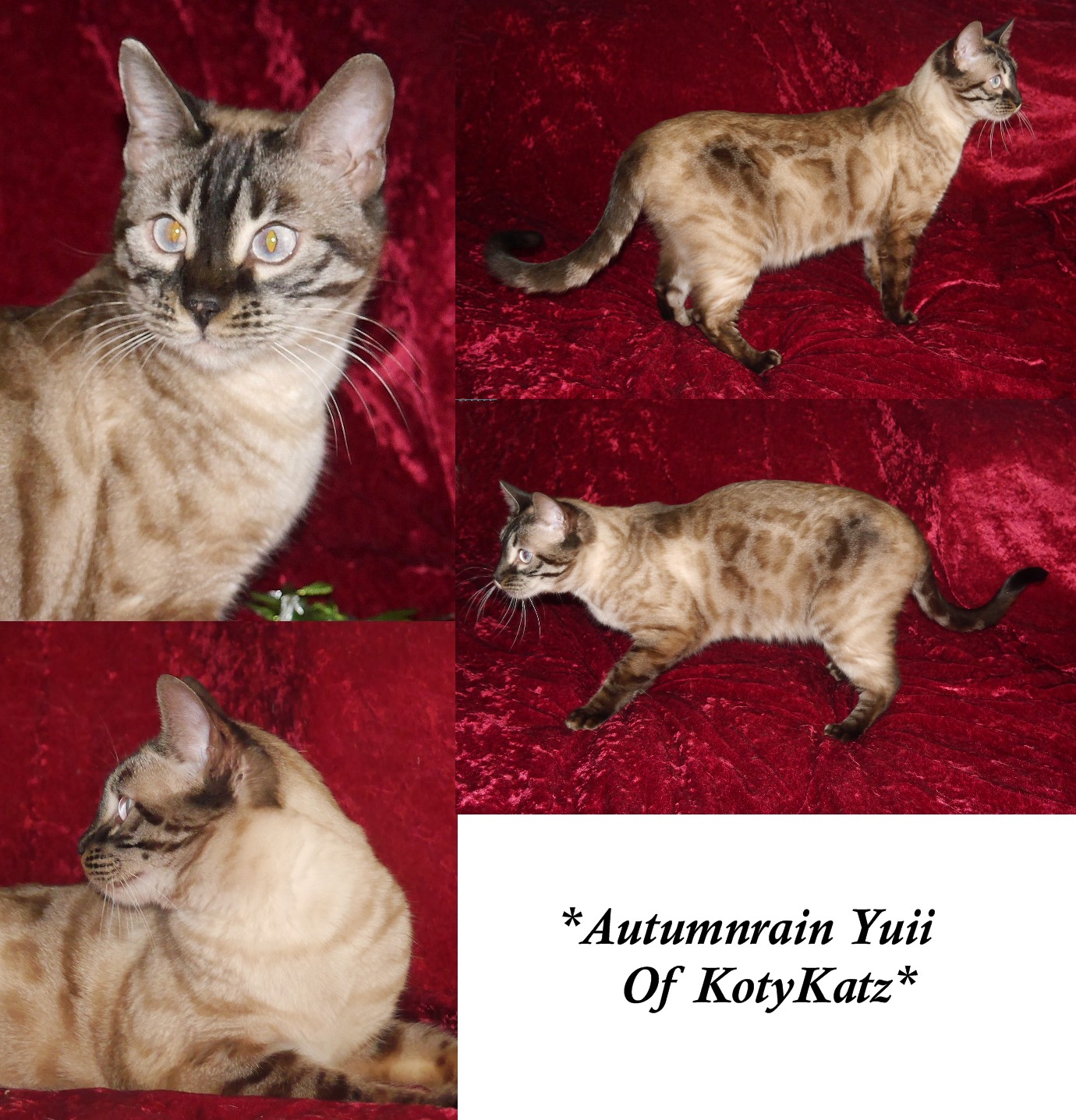 Autumnrain Yuii of KotyKatz: Yuii is a granddaughter of our own KotyKatz Funky Fidget! Yuii has definitely inherited some of her grandmother's wonderful personality along with being a very pretty girl! She is a Charcoal Seal Lynx Point and depending on the genetics of her mate can produce Brown, Seal Lynx Point, and Silver in spotted/rosetted, marble and charcoal pattern.
HCM: Normal 6/28/21        PK-def : N/N            PRA : N/N
If you'd like to see Yuii's pedigree, please click here.
Newsletter
If you would like to receive updates on this or any of our other kittens, please sign up to be added to our newsletter and notification list. If you have any questions please feel free to contact us.