George – Brown Rosetted Bengal Kitten
George is nicely rosetted with really nice color for his age. He has been a lap baby since he was old enough to crawl!  Pictured to the left at 4 weeks.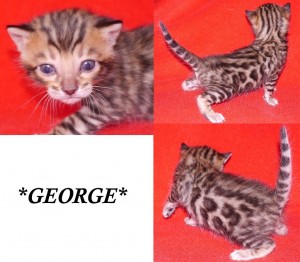 Here, George is pictured at 3 weeks.
If you would like to receive updates on this or any of our other kittens, or if you have any questions please feel free to contact me about being placed on our notification list at [email protected].