Kendi – Brown Rosetted Bengal Kitten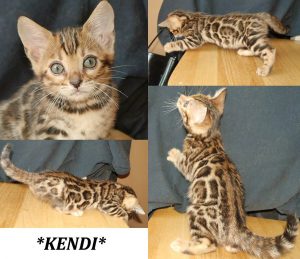 Kendi is now 8 weeks old and looking for her forever home! She is going to have the same coloring as her mom, Latvia. She is a very large rosetted Bengal with tons of glitter and great contrast.
She has a super loving personality and gets along great with other kitties and dogs alike!
Enjoy this video of her at 6 weeks.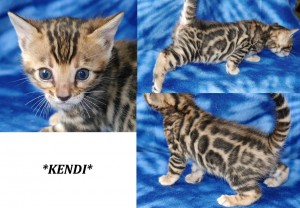 Kendi at 4 weeks.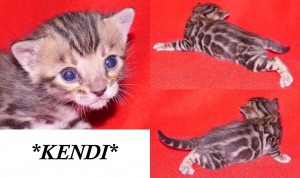 Here, she is pictured at 3 weeks.
If you would like to receive updates on this or any of our other kittens, or if you have any questions please feel free to contact me about being placed on our notification list at [email protected].