Gill – Brown Spotted Boy Bengal Kitten
Availability : No longer available.
Gill has a very fascinating pattern. I have never seen a Bengal with a pattern quite like his! It's starting to rosette and we should see some of the warmer tones come into his background color as he matures.  We can't wait to watch him grow and develop over the weeks to come.  His face is very colorful with nice white eye goggles. Gill loves to wrestle already and is already becoming the little adventurer.
Newsletter
If you would like to receive updates on this or any of our other kittens, please sign up to be added to our newsletter and notification list. If you have any questions please feel free to contact us.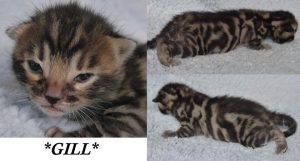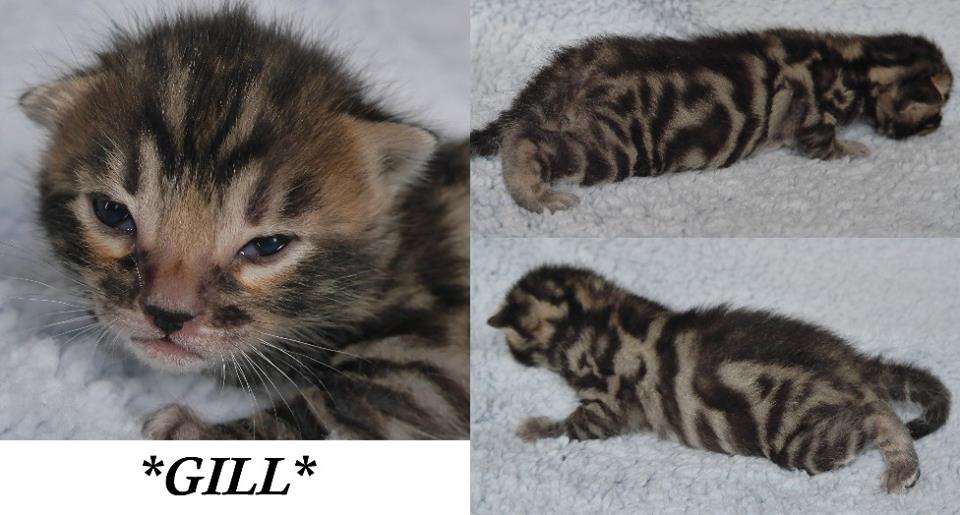 Gill
Part of our Finding Nemo themed litter, Gill gets his name compliments of the Moorish Idol fish from the Dentist's office. In the movie, he was another fish from the Ocean, and was always creating plans to try to escape. This desire was only refueled when he met Nemo. By the end of the movie, the entire group of fish were able to escape the tank, and make their way into the harbor. Hopefully this Bengal Kitten isn't quite as wile, however he is a Bengal Kitten 😉
Gill – Chaotic Pattern Brown Rosetted Bengal Kitten 7 Weeks