The importance of a natural, healthy Diet for your Bengal
There are a number of important elements to be mindful of when shopping for natural cat food selections. Ideally, you want to target a natural food that offers the best possible ingredients to prevent food allergies, to keep your Bengals healthier and happier.
The importance of Natural Cat Food
Stool

When is the last that you have examined your cat's stools? If kitty is producing large amounts of feces, then the diet may not be all that digestible. Particularly if the stool is too soft or contains a lot of mucus.

Ingredients

When reviewing options for kitties food, be sure to study the ingredient list. I find that the high quality ingredients are much more digestible than cat food produced from low quality. Additionally, the ingredients should sound like something you might find in your kitchen. After all, it is food. Why feed kitty something that you wouldn't eat yourself?

Cost

What is the overall cost? Manufacturers can often slap a high price on a low quality food. However the opposite situation is not likely. Simply put, healthy & easier to digest quality ingredients cost more. Don't skimp & get by on a deal, just because it appears too good to be true.

Healthier, Happier Kitties

It should be obvious: Nutrition plays a crucial role in the health of your pet. While it can be difficult to find research on pet diet, studies have shown that natural pet foods can improve your kitties overall health. Both the look & feel of the skin, as well as the beautiful coat. Additionally, energy levels are boosted, which helps to maintain a healthy weight through lots of rigorous play time.

Fewer allergies

Does your Bengal suffer from allergies? After taking your kitty to the vet to alleviate the symptoms, you may find it is simply be the artificial colors, additives or artificial flavorings in their food! Switching to natural cat food made with organic ingredients maybe the first step to putting an end to your kitties food allergies once and for all.
Taste of the Wild, Natural Cat Food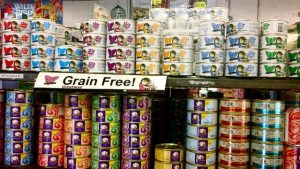 Made with real roasted venison & smoked salmon
Supplemented with fruits & fresh vegetables
Natural antioxidants that support healthy immune system
Ingredients
About Natural Cat food Ingredients