KotyKatz Yukina of Sephora
Silver Seal Lynx Point Bengal Queen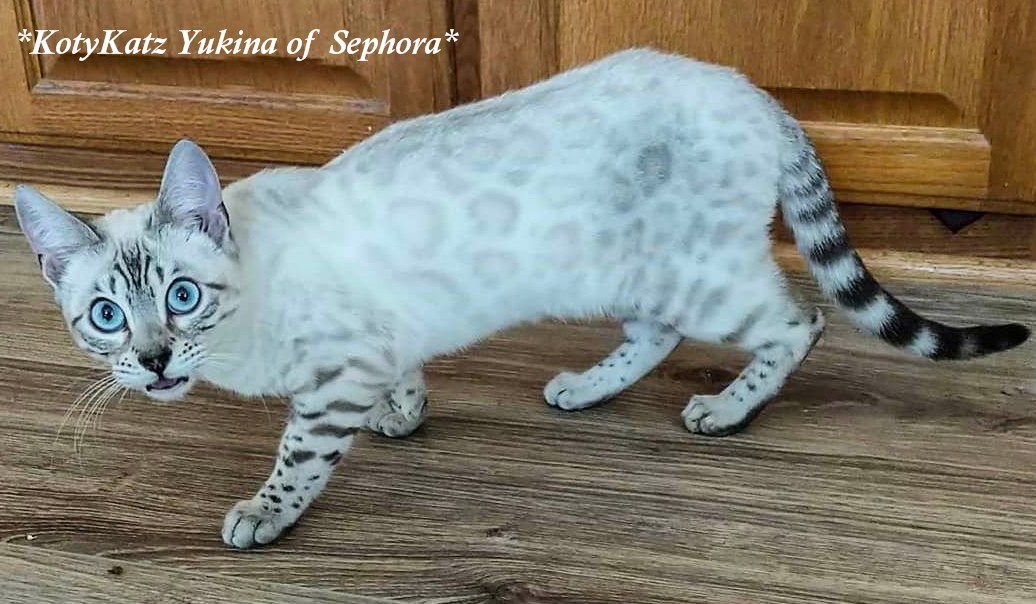 Yukina is a gorgeous Silver Seal Lynx Point! She has perfectly spaced, nicely contrasted rosetting. Big beautiful round expressive blue eyes and a wonderful personality. Yukina is now living with my good friend Dasynda at Sephora Bengals. Can't wait to see her little ones! Yukina is the litter mate sister to our brown charcoal queen Kotykatz Oka. They are both daughters to Kotykatz Berlin and Naples Calusa of KotyKatz.
Newsletter
If you would like to receive updates on this or any of our other kittens, please sign up to be added to our newsletter and notification list. If you have any questions please feel free to contact us.