Lassi – Silver Lynx Female Kitten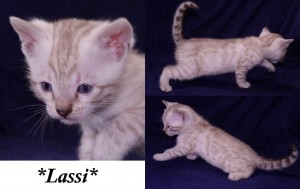 Lassi is a silver lynx point Bengal that will look alot like her mom when grown. Beautiful rosetting is already visible as her color starts to darken. Both parents have wonderful personalities! Lassi is pictured above at 4 weeks old.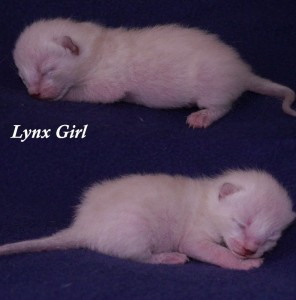 Here she is pictured at one week old.
Check back for updated pictures in just a few weeks.
To see the other kitten in this litter, please click here.
If you would like to receive updates on this or any of our other kittens, or if you have any questions please feel free to contact me about being placed on our notification list at [email protected].