Mocha – Sheeted Marble Seal Mink Female Kitten
Queen : KotyKatz Yaksha
Stud : WildStyle Swagger of Simply Bengals
Availability : No longer available.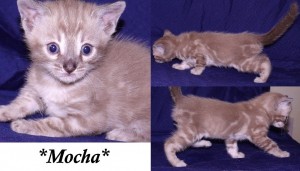 Mocha is a sheeted marble seal mink Bengal. We are not certain but she might also be a charcoal. Sporting mom's profile and dad's beautiful color! Both parents have wonderful personalities! Pictured above at 4 weeks old.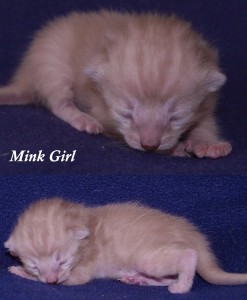 Here she is at only one week old.
Check back for updated pictures in just a few weeks.
To see the other kitten in this litter, please click here.
If you would like to receive updates on this or any of our other kittens, or if you have any questions please feel free to contact me about being place on our notification list at [email protected].