New Years Day Bengal Kittens
Life on Mars – Ziggy Stardust – David Bowie Tribute Litter – Kittens Born on New Years Day
Queen : KotyKatz Amari
Stud : Simply Bengals – Sealed With A Kiss
Availability : No longer available.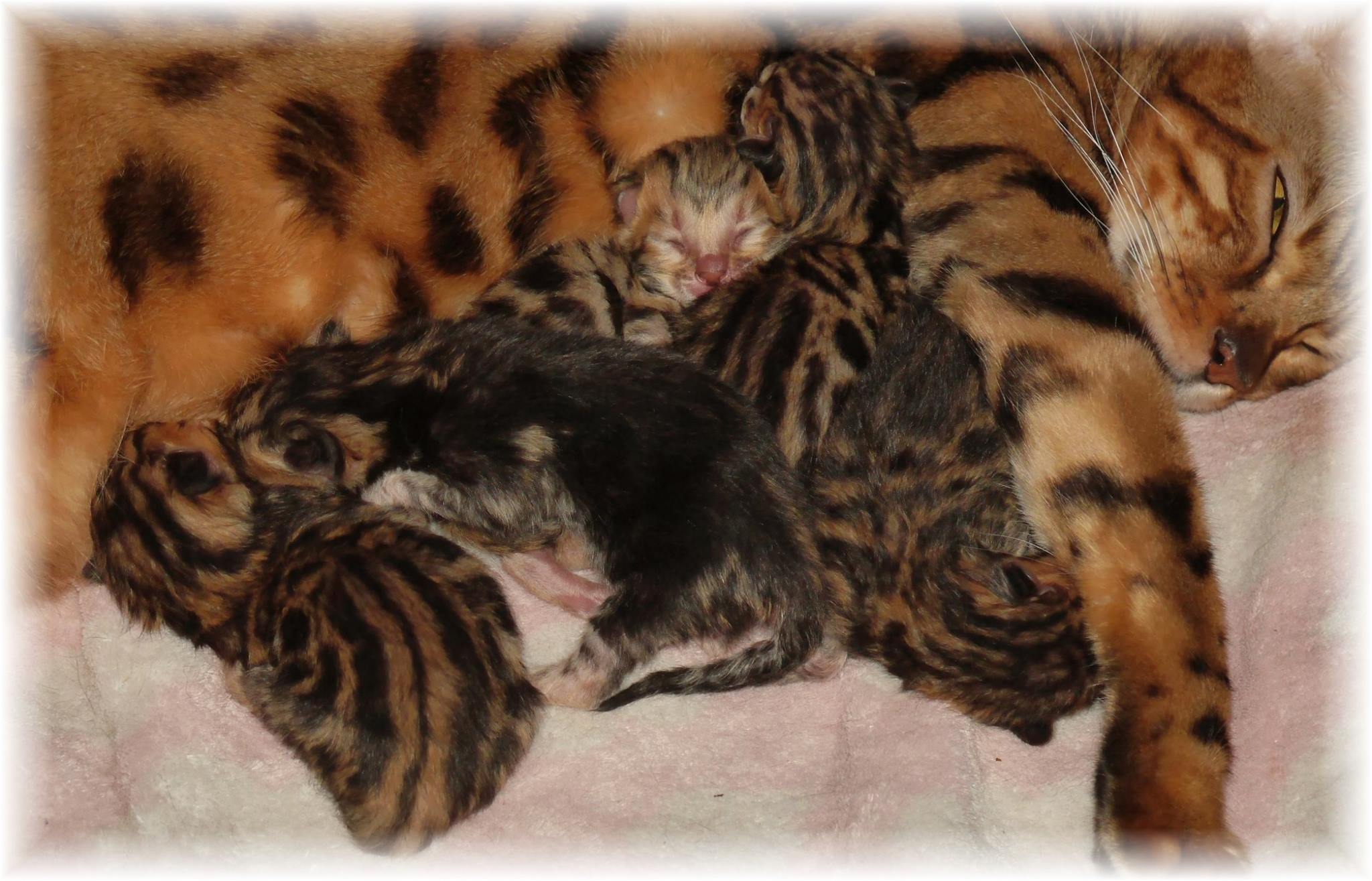 We are very excited to announce our first litter between Simply Bengals Sealed With A Kiss & KotyKatz Amari! Born on New Years Day, making this our first litter for 2016. Four very nice brown large rosetted kittens and one brown marble kitten. Mom and babies are doing great! We will have individual pages for each of the kittens in just a few weeks. Pictured above at 1 week of age, pictured below individually at 2 weeks. Please check back for updates! If you would like to be added to our notification list contact me : [email protected]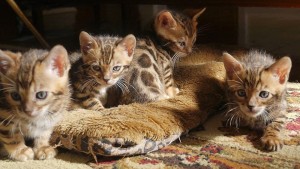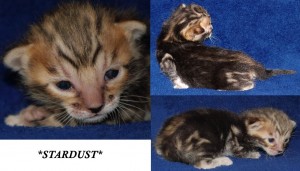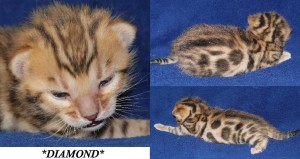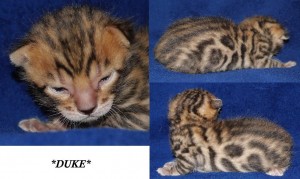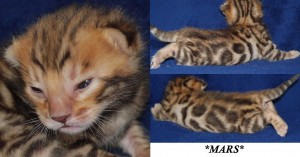 Stardust and Diamond are our little Bengal girls and Duke, Heroes, and Mars are our little Bengal boys. If you would like to receive updates on these kittens or if you have any questions please feel free to contact me about being place on our notification list at [email protected]
Here are some updated photos of these Bengal kittens. This is from our first litter of 2016: born on News Years Eve! Below are updates from 3 weeks of age. Check back for updates, as we will provide pages for each kitten along with photos and videos!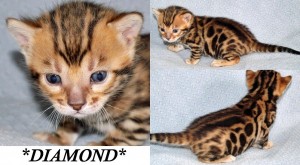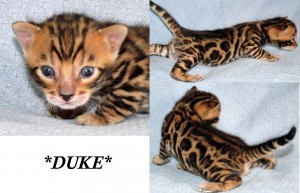 This is our David Bowie tribute litter, remembering him with kitten names like Life on Mars, The Thin White Duke, Ziggy Stardust, and Diamond Dogs.
Picture Updates
Updates for kittens at 4 weeks