Planned Bengal Kitten Litters
Now Accepting Advance Deposits on Upcoming Bengal Kitten Litters!
We are now accepting advance deposits on our upcoming Bengal kitten litters due over the next few months!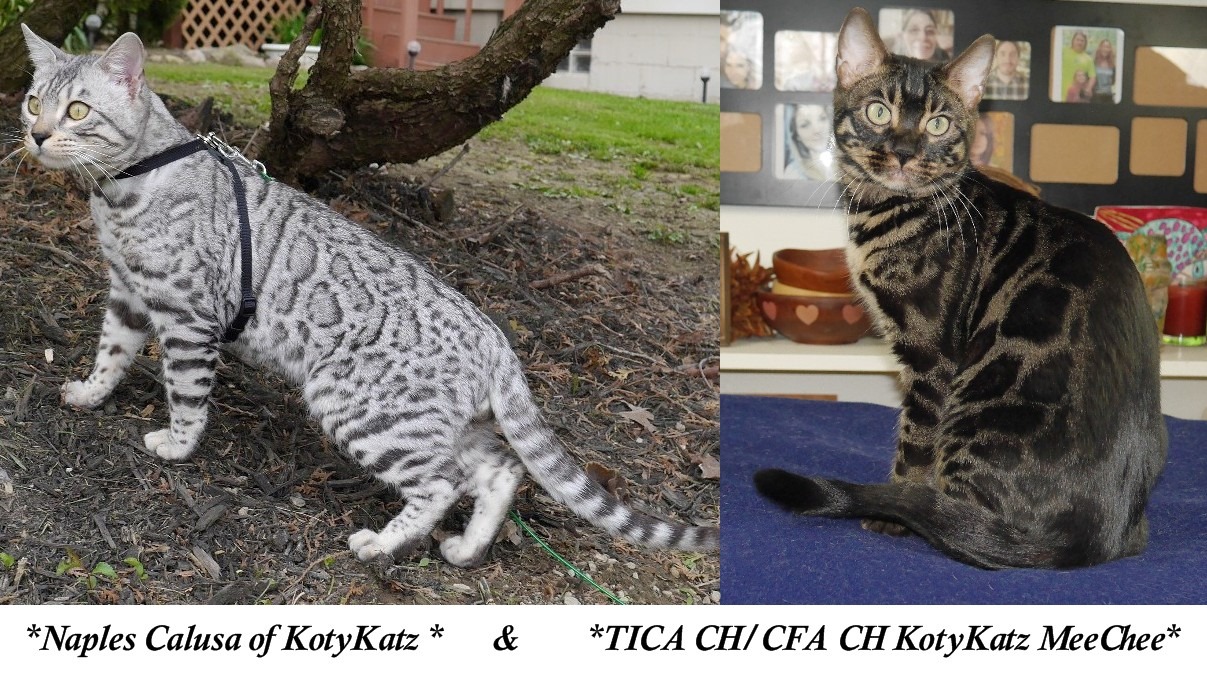 Stud: Naples Calusa of KotyKatz
Queen: TICA CH/CFA CH KotyKatz MeeChee
This litter is planned but it's up to Meechee and Calusa as far as the timing goes. We can not wait to see these babies! With the color possibilities of Silver, Brown, Seal lynx Point, and Silver Seal Lynx Point. In patterns charcoal, spotted and marble.
---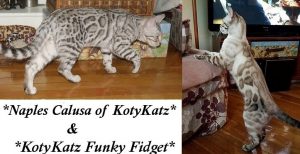 Stud: Naples Calusa of KotyKatz
Queen: KotyKatz Funky Fidget
This will be the second litter between these two and we can only hope the kittens are as gorgeous as the first! Maybe we'll see another blue kitten??? Kittens from this litter have the potential to be spotted, marble or charcoal patterned. Colors produced can be brown, silver, blue, silver blue, seal lynx point or silver seal lynx point.
Check back often for information on upcoming litters! In the mean time, please sign up for our notifications!