Planned Bengal Kitten Litters
Now Accepting Advance Deposits on Upcoming Bengal Kitten Litters!
We are now accepting advance deposits on  upcoming Bengal kitten litters due in the next few months!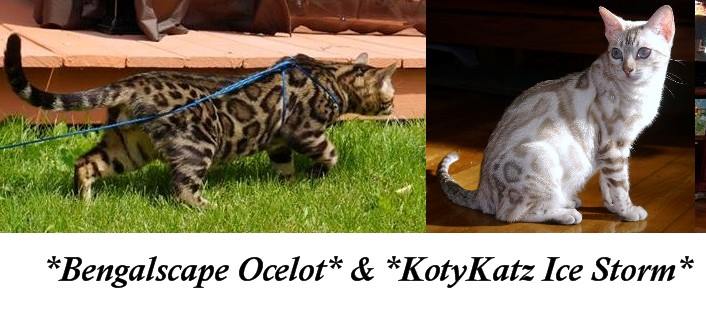 Stud: BengalScape Ocelot
Queen: KotyKatz Ice Storm
The last litter between Ocelot and Ice Storm produced a rainbow litter of Melanistic, silver, seal lynx point and brown little kittens. We can't wait to see what happens this time around!
---